sABa association
A dynamic volunteer organization involved in the trade fair exhibition's BiObernai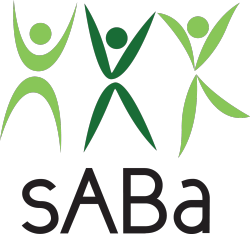 If the trade fair exhibition's BiObernai can stand out boasting of having an efficient work organization, it's mainly thanks to the active and efficient support of several volunteers from the sABa association.
Being a BiObernai's volunteer, it's kind of like being part of a true family, happy to gather again every year, in a particularly friendly and warm atmosphere. Volunteers express a high level of commitment to volunteering and mobilizing time and attention for the exhibition, at the service of visitors, exhibitors, and providers…
Some volunteers accompany the accomplishment of this event since many years and possibly since the first BiObernai's edition and others take part in the adventure along the way. Some of them dedicate a full week while others dedicate only a couple of hours. Each in his own manner, contribute to build this event, gives of his time, energy, enthusiasm and skills with passion.
La joie d'être bénévole
---
Become a BiObernai's volunteer
a very rich and exceptional human experience!
Wanted to take part in a great human and collaborative experience?
Wanted solidarity and collective action to promote organic products?
Wanted moment of meetings, sharing, laughing that you will never forget?
Join us now!
Download the registration document
Call +33 3 88 23 29 54 for more information !